Food Reviews for Lunch at Port Central
Lunchtime at Port Central Reviewed by You!
Port Central brings you the best lunchtime dishes as reviewed by you, the customer.
Baby Chopsticks
Baby Chopsticks owners Cindy and Billy serve up delicious authentic and Asian inspired takeaway dishes every day of the week.
Google Reviews: 4.0 stars
Monthly Favourites: Wonton Soup and Prawn Laksa.
Local Guide: "My family of four boys love the wanton soup with noodles. The food here is freshly made, delicious and value for money…" M. Wright.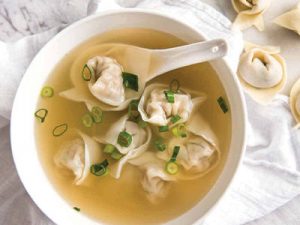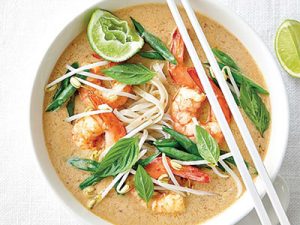 Port Central Pantry
Port Central Pantry offers all day breakfast, espresso, delicious lunches and kid friendly dining.
Google Reviews: 4.8 stars
Monthly Favourites: Caesar Salad (with anchovies!) and Breaky Burger with spinach and tomato.
Local Guide: "Amazing burgers and fries. 100% recommended. Lovely service as well…" B. Conner.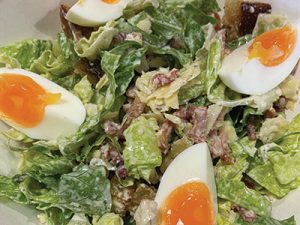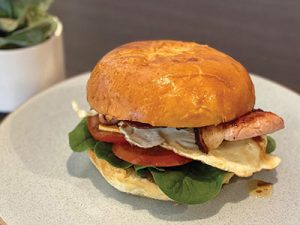 Book Face Cafe
Bookface Cafe is the perfect spot to grab a coffee and something delicious to eat. Owners Jo and Jake Hawes are passionate about great quality coffee and love to support local growers and suppliers.
Google Reviews: 4.5 stars
Monthly Favourite: All Day Breakfast Burrito and Toasties
Local Guide: "Service is A+, and the coffee and food is tops. A great variety of gluten free treats as well. A definite must…" R. Healy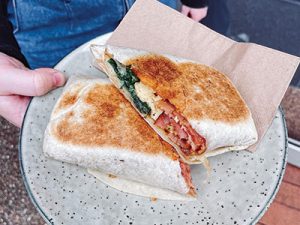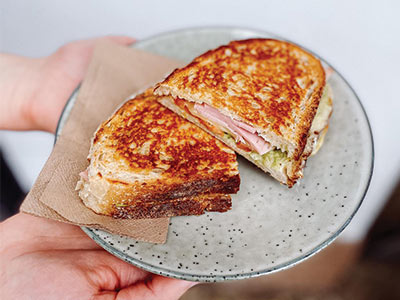 ISPA Kebabs
Ispa Kebabs are made from quality ingredients. They use 100% Australian beef, lamb, and chicken fillets.
Google Review: 4.3 Stars
Monthly Favourites: Snack Pack (add some tabbouleh and salad!)
Local Guide: "Really nice staff and the kebabs were probably the best we have eaten. The chips were hot, fresh and cooked correctly. Highly recommended…" T.Kite.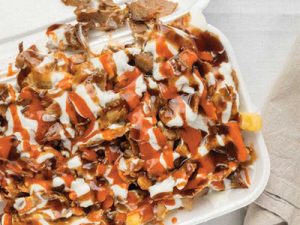 Michels Patisserie
Michel's Patisserie prides itself on bringing your special occasion to life; no matter how big or small. From their delicious sweet treats or heart-warming savouries, to their range of customisable whole cakes. Let's not forget Michel's award winning espresso.
Google Reviews: 4.0 stars
Monthly Favourite: Spinach & Feta Roll
Local Guide: "The coffee is always good and the kids have asked to go back numerous times for the smoothies, which I can attest to are pretty awesome…" S. Everden