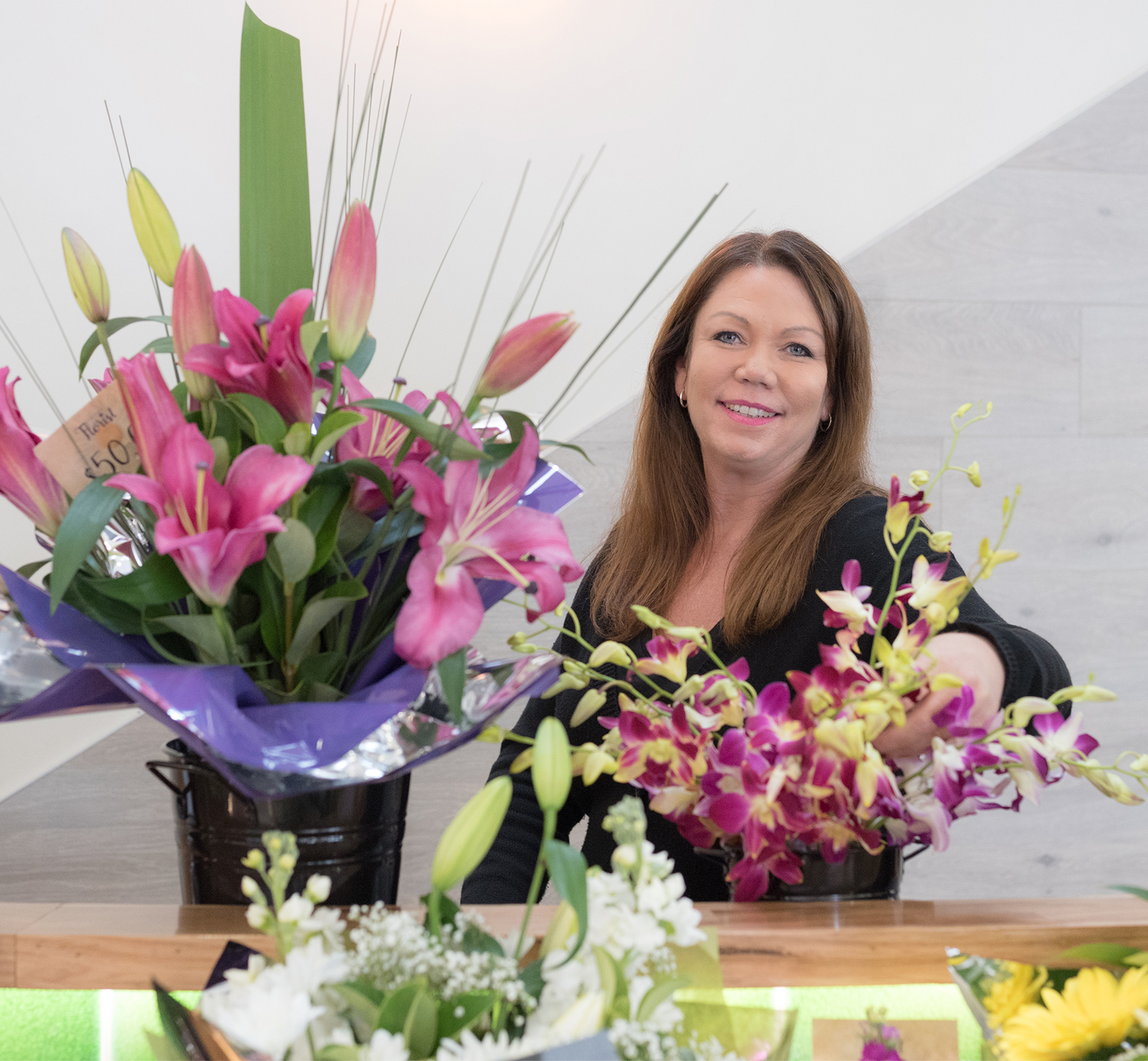 Known for their quality products, outstanding service and stunning flower displays, Port Central Florist is situated on the ground floor next to the escalators across from Michel's Patisserie.
Port Central Florist is one of the longest standing Retailers in Port Central. Kelly Hart, along with her Mother and Father, established the business within Port Central 23 years ago when the Centre first opened our doors. Kelly worked within the business with her Mum, while her Dad did all the deliveries. 15 years later Kelly took over the store from her parents.
Kelly has seen a lot of change here at Port Central over the years, from different staff members to new retailers. But the one thing she loves about Port Central is the friendships that can develop and that it is her home away from home.
Kelly doesn't have a favourite store within Port Central as she loves them all. When asked to choose her favourite three she replied with "How can you? It's like trying to choose your favourite child, you just can't". Kelly can be described in 3 words as reliable, loyal and trustworthy.
Her favourite flowers are natives and some of the biggest challenges she finds in running a business is that it is a 24/7 job, you can never just switch off, no matter what is happening in your personal life. Kelly has 23 years' experience in creating beautiful floral arrangements. Learning from her Mum and Dad, Kelly is able to create beautiful arrangements to suit any occasion.