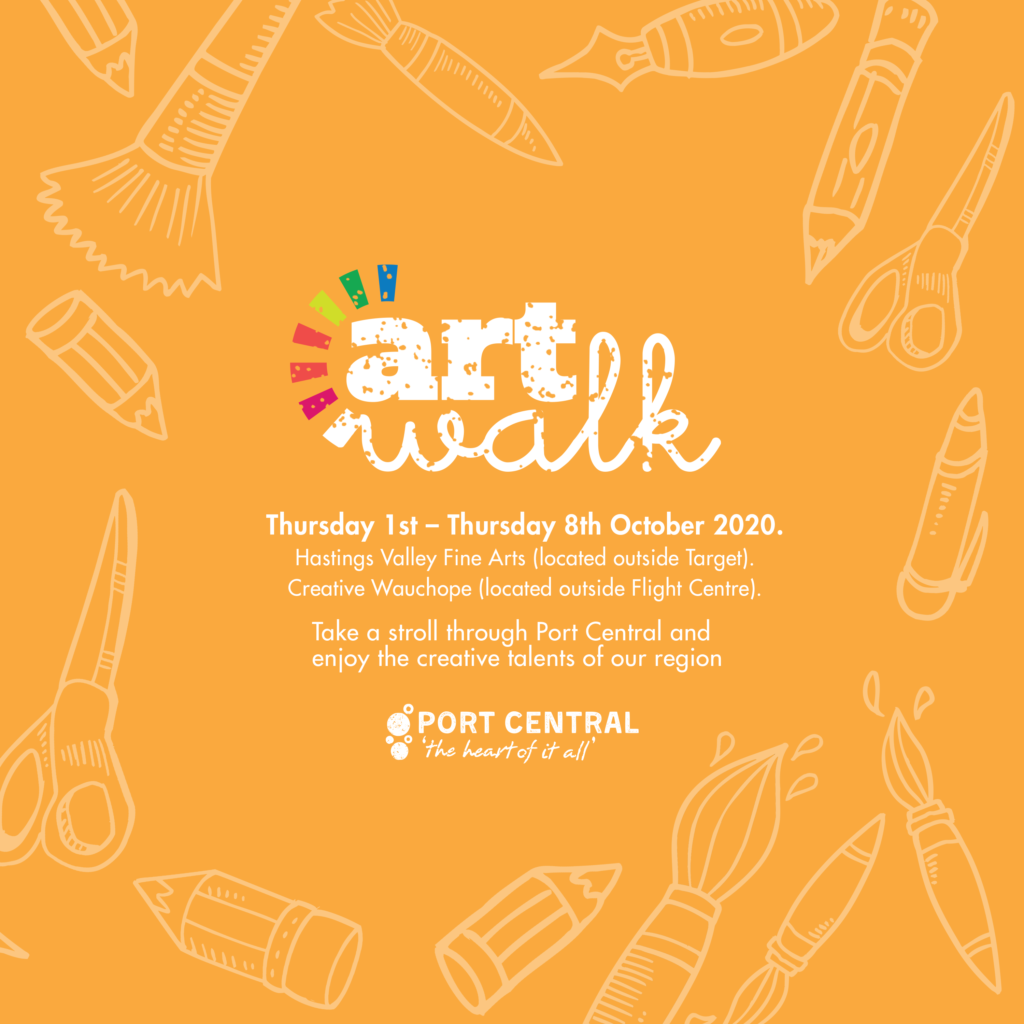 From the 1st of October until the 8th of October, Port Central is hosting several local artists in centre: Wauchope Creative, located near Flight Centre and Hastings Valley Fine Arts located at Centre Court near Target. These artist groups will be on rotation throughout the week so you are sure to see a new piece of art every time!
Stormriders located on level 1 will also host an artist in store as well as Manning Shoes located on ground floor.
Keep an eye on our Facebook page @portcentralshoppingcentre for 'ArtWalk retailer specials' like Port Central Pantry's coffee and cake deal for only $9.